Get paid
whenever you want
.
Select how much you need from your earned salary and transfer it to your bank account instantly. Easy.
No credit. No interest
.
You are not applying for another expensive loan. You are simply accessing the salary you have already earned. It's yours and we give you access to it. That's it.
See your balance go up every day
.
Easy access to your balance, always updated and ready to be used. All your transactions are properly tracked and detailed.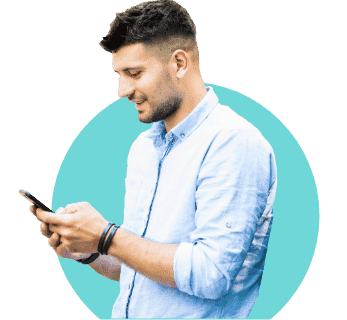 Get customised financial education tips
.
Hastee offers free personalised financial financial wellbeing content and resources specific to your needs and situation.
Be prepared for unexpected bills
.
Whether we want it or not, unexpected things happen all the time. Have an easy solution to help you manage unpredictable situations.
No need to ask your boss for an advance
.
No more explanations to your boss or arguments with your bank. With our app, it's whenever and wherever you want.
Benefits we offer to your employees
.
Discover all the solutions Hastee can offer to improve your staff's financial wellbeing.
Hastee Pay
.
Earnings on Demand
Employees can instantly access a portion of their earned pay each month via our app whenever they want.
Hastee Ed
.
Personalised Financial Education
Hastee offers personalised financial wellbeing content & resources specific to your worker's needs so that your staff can better understand and manage their finances.
Hastee Discounts
.
Save on the best brands
Allows your team to get rewards and cashback from their favourite high street stores, making their money go further.
Hastee Savings
.
The smart way to save
Allows your team to start saving their money the moment they earn it, with savings goals to help make their money go further.
Hear from our users
.
Don't take our word for it!
I use this app regularly, it does make things easier when I am waiting to be paid. Very easy to use and laid out very well.
– Tonny
Being able to press a button and access some of you're earnt wages is brilliant. A few clicks and money is paid into you're bank within 2 hours.
– Sonia
Met my immediate need when requested…. life saver! The app is very great, simple and straight forward to use!
– Pablo
What do I need to start?
It's simple! First let us know if the company you work for has already signed with Hastee.
Any questions?
Here's our Frequently Asked Questions to assist you further.