Boosts acquisition and retention
.
Financial stress is the number one contributor to poor mental health, Hastee supports your staff by financially empowering them, helping to differentiate your company as a fairer, more forward-thinking employer.
Increased loyalty and productivity
.
Greater employee wellbeing leads to happier and more productive workers.
Cashflow neutral
.
We fund the advances and you pay us the balance as normal on pay day.
Fits perfectly into any company's ESG strategy
.
Hastee provides a cost free and cash flow neutral tool to companies to support them in achieving their ESG targets.
Save Costs
.
Avoid countless hours and piles of paperwork dealing with employees financial issues.
Hassle free
.
Seamless integration with HR & payroll software to deduct pay advances before payday.
Safe
.
All information is SSL2 encrypted and data management is compliant with the GDPR.
Benefits we offer to your employees
.
Discover all the solutions Hastee can offer to improve your staff's financial wellbeing.
Hastee Pay
.
Earnings on Demand
Employees can instantly access a portion of their earned pay each month via our app whenever they want.
Hastee Ed
.
Personalised Financial Education
Hastee offers personalised financial wellbeing content & resources specific to your worker's needs so that your staff can better understand and manage their finances.
Hastee Discounts
.
Save on the best brands
Allows your team to get rewards and cashback from their favourite high street stores, making their money go further.
Hastee Savings
.
The smart way to save
Allows your team to start saving their money the moment they earn it, with savings goals to help make their money go further.
Attract, engage and
recruit the best talent
.
This is the real reason why our clients love us. Numbers talk by themselves.
of workers want more choice around pay – helps to attract great talent.
of Hastee users are happier at work since Hastee was introduced – reduces sick days.
increase in shift uptake with businesses using Hastee – reduce reliance on agency staff.
average reduction in staff churn.
See who we are integrated with
.
Our partners
Hear from our clients
.
Our clients love us, see why!

Neil Potts
Owner
Making ends meet in London is incredibly difficult for us all and we had been looking for a long time for a solution to this, and then we came across Hastee. It is simple and transparent, it puts our team in control of their money and it keeps them out of the grasp of extortionate short term loans. We are very happy with the service so far.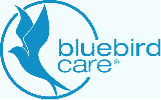 Julie McLellan
Director
We have had really positive feedback from our teams that Hastee is increasing morale and retention of staff. We have had zero requests for salary advances, since implementing. I would recommend Hastee to anyone.

Stephanie Powell
Reward Manager
Hastee has empowered our people to manage their personal finances more effectively, improving their lives inside and outside of work. Instead of requesting an advance or relying on credits cards, pay day loans or overdrafts, our staff can withdraw a portion of earned pay when they want or need a bit of extra cash.
Trisha Raisbeck
Business Services Manager
The integration with Planday and Hastee is so easy and now we get no requests for pay advances, we are saving time on admin, helping reduce financial stress for our people and helping to attract and retain our people and increase productivity across the board.
Hear from our users
.
Don't take our word for it!
I use this app regularly, it does make things easier when I am waiting to be paid. Very easy to use and laid out very well.
– Tonny
Being able to press a button and access some of you're earnt wages is brilliant. A few clicks and money is paid into you're bank within 2 hours.
– Sonia
Met my immediate need when requested…. life saver! The app is very great, simple and straight forward to use!
– Pablo